I've been so busy trying to finish up my first book! Today, I am pleased to present to you a preview of the book cover for my first book, The Case of The Purloined Picasso. It is kind of an old fashioned title, but it seemed to fit the characters and the nature of the mystery.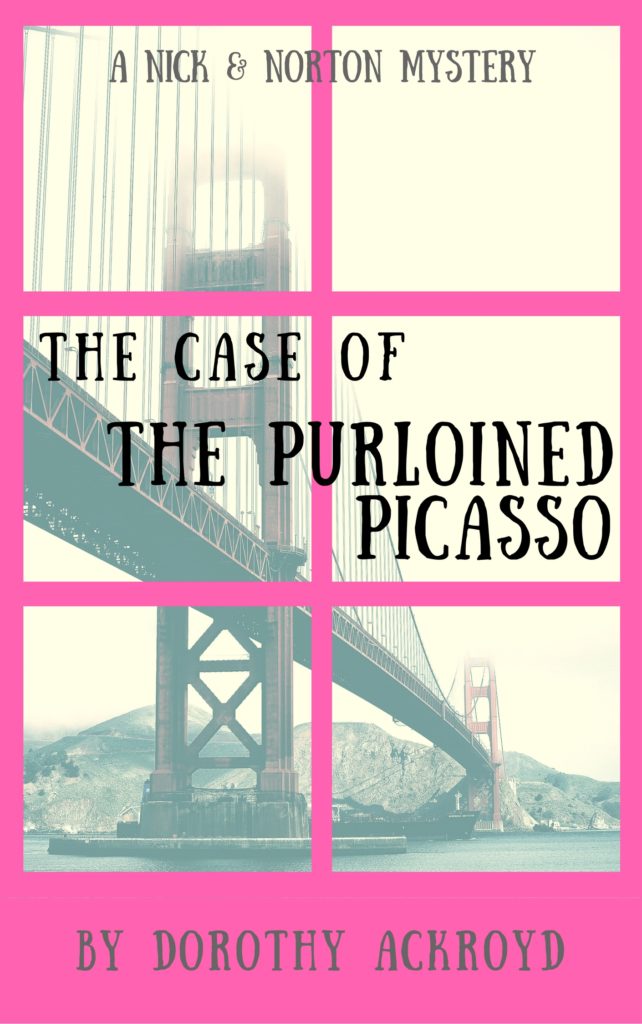 Covers for cozy mysteries tend to be just awful looking, in my opinion. The colors, the cartoons, the frilly fonts – it all just comes across as too childish to me. I wanted to evoke the mystery, talk to the location, and still be light. This cover does all that, I think!
The book was popular with my beta readers. But they made some very good points, and I am currently working on polishing the manuscript to address the readers' concerns. But I also can't wait to get the book out so you can read it! The publication date will be May 15th. Write, Dorothy! Write!
XO
Dorothy
Please follow and like Dorothy: